The first step before starting with WordPress and moving ahead to building your website is to choose between hosting providers. More importantly, deciding between managed and self-hosted WordPress. For the sake of simplicity, most users opt for managed WordPress hosting because it is readily available. Also, not to forget but word of mouth does travel fast. But that, too, has its demerits!
In this article, you will learn about managed WordPress hosting and self WordPress hosting. There are no prerequisites, just make sure that you keep an open mind. If you want to know what WordPress is, read: Decoding WordPress from Scratch.
And let there be light!
Before we understand each, i.e., managed WordPress hosting and self WordPress hosting, let's pin down key differences, get a crystal comparison, know-hows, the ins, and the outs. You should know what web-hosting is and how it evolved into managed WordPress hosting. After reading this article, you will know what each hosting type offers, which gives maximum utility, and which type of WordPress hosting is best suited for you!
Web Hosting and its Types
Web hosting means renting a space on which your website's data is stored or hosted. There are many web hosting companies that provide you with a plethora of web hosting options. WordPress hosting providers also provide web hosting, so you can seamlessly build your website without having to worry about the hosting nitty-gritty.
There are many types of web hosting, which we'll delve deeper into later, but for now, you need to know the two major types of web hosting.
Shared web hosting

In this type of hosting, your website shares a server with hundreds or even thousands of other websites. The advantage is lower cost, as many websites share a particular server, so the cost incurred is quite low. On the downside, if one website gets more traffic compared to other(s), it will take up more server resources, slowing your and other websites down. 🐢

Most managed WordPress hosting providers offer this type of web hosting, but don't worry, you can scale up your server requirements as needed (subject to plan costs!).

To this day, this hosting option is the most efficient one. Yes, it comes with its drawbacks, but in its defense, what thing in the world doesn't have flaws in it?

VPS (Virtual Private Servers)

This is a major step up over shared web hosting. In VPS, there is nothing to worry about precious resources getting distributed unequally. Yes, VPS is still shared by many websites, but each has its own dedicated storage space and resources (like RAM, etc.). So every website has its resources intact despite the load or traffic on a particular website, running on the same platform/infrastructure as your VPS.

This option comes with a price hike over shared hosting. But if you are looking for something that will last you till your website, e-store, or blog becomes extremely popular and gains momentum, this option is the best. You can also scale up this type of hosting, as it offers the best in the web hosting world.

Now, as we have learned about web hosting and its types, we'll move ahead to understand managed WordPress hosting.
What is Managed WordPress Hosting?
A managed hosting provider gives you both a platform and web hosting for your website (not all of them provide web hosting). They also provide you with a lot of tools, themes, and plugins (all those that are free on WordPress), and also free site migration (in case you need it). With a managed hosting provider, you get a fluid and crisp platform to manage and keep track of your website. Also, there is scalability in the picture (but of course, hidden charges applicable).
Managed WordPress hosting provides a wide range of benefits, but in order to take advantage of them, you must pay a fee, which, of course, varies depending on the type of plan you select (pricing also varies; you know the drill, pay more to get more). The cost depends upon what kind of web hosting, website, and functionality you want.
Managed WordPress hosting: Hits and misses
Oh, my precious! (Updates and Backups)


Hit: This feature is something that draws the largest crowds. A managed host takes care of updates and makes regular automated backups of your data in case of any mishaps, keeping data protection in check!

Miss: Firstly, this feature is not provided by everyone. Second, as this is a premium feature, it might not be a part of cheaper packages or plans. Also, the catch is, what if something happens to the managed hosting provider's platform (rare, but who knows 🤷)?

If there is a data leak or a crash on their server, then my friend, you'll wish you'd taken a manual backup. And if you're doing that, why pick managed WordPress hosting in the first place?


If we are all here, who's guarding the house? (Security and Website Safety)


Hit: As we know, insecurity is always an issue, in both personal and professional life. A managed WordPress host makes sure your website is secure. So, frequent scanning and removal of malware and a quick response to tackle any issues faced are provided.

Miss: The level of security provided is of a basic level, and for advanced security tools and checks, of course, you need to upgrade. The higher the money goes, the tighter the security perimeter gets.

Also, you can have the same basic level of security on self WordPress hosting, by installing plugins, which are available at no cost!


Ultra-hyper-super refresh rate! (Fast loading time and page refresh rate)


Hit: As per statistics, a 1-second delay in page load time leads to a 16% decline in customer satisfaction. 40% of people, including me, abandon websites that take more than 3 seconds to load!

Managed hosts provide services that make your website run like a 3000-watt super-charger (not really, just get the idea). Nobody wants to visit a site that's slow to load. Some hosts provide CDN (Content Delivery Network), which maximizes website performance.

Miss: Did you know that CDNs are added services that are not particular to any single host or provider?

This means that even with self WordPress hosting, you can take advantage of CDN services at a much lower cost in comparison to managed hosting providers.


Your very own laboratory! (Staging site)


Hit: Managed hosting providers offer staging sites. These sites allow you to test, change, and update, basically allowing you to fiddle around. If you find something that works well and looks good, you can make the same changes on your live website.

The procedure, you ask? Get your aesthetics painted on the staging site, and all that remains is to switch to live, and it's done!

Miss: This feature can be done on self-WordPress hosting too! Yes, the procedure is a bit lengthy and a little complex, but with a wide variety of guides available, it is not that hard to do!


I'm here for you, Sire! (Customer support)


Hit: Managed hosting providers offer relentless support to answer your questions and problems. Just don't ask them to teach you how to use WordPress (like I did! 😅).

Miss: There is tremendous support available, but most of the hosts provide this via mail. Also, keep in mind the time zones, as you can only expect a quick response if time permits or the stars align!
Self WordPress hosting or unmanaged hosting
This is where things get intense, but once you get the hang of it, it's all sorted. Self-hosting is all about having complete control over your website. Although it may get overwhelming in the beginning, ultimately this is hands down the way you should go (all right, I may be biased here, but you will soon know why).
There is a process to follow: get a web-hosting service, buy a domain name (which you have to in the case of managed WordPress hosting too! ), install WordPress, and you're good to go! For security sweeps and maintenance, there are a plethora of free plugins, as well as paid ones, from which you can choose.
Yes, it does sound taxing, and I'll be honest, initially, it is. As you explore more, you'll know you've made the right decision. As your website starts growing, you'll have various needs, and that is where you'll wish you had self-hosting!
Self WordPress Hosting: Hits and Misses
Your wish is my command! (Flexibility and Control)


Hit: Self-hosting provides thousands of themes and plugins (which are provided free on WordPress; there are paid ones too!). You can have your website, e-store, and blog in any way you want.

So, if you want a sparkly webpage or a journey into gothic art, you have complete control and no restrictions.

Miss: In the words of great Uncle Ben, "With great power comes great responsibility." So, with all the power, make sure you understand how WordPress works, and how to build your website.


Grow accordingly, not under someone's authority (Server upgrade, and other tidbits)


Hit: In the case of managed hosts, as your website/blog/e-store starts getting more traffic, you will need to upgrade your plans. That means money, baby, a lot of it! (not that much, but comparatively expensive). Also, if you exceed your plan's limit in terms of total users, server space, etc. you can expect a big invoice at the end of the month, like a cherry on the cake!

Self-hosting on the other hand, allows you to grow at a gradual pace. You can upgrade as the need arises, not when alerts notifications on a computer chime!

Miss: No counter, so I'm not even gonna try.


The learning curve (a 45-degree line between the X-axis and the Y-axis (Time devoted) 📖


Hit: Yes, I know self WordPress hosting can be overwhelming at first, but everything new in life is! What you get is a chance to learn something that can prove to be a precious skill. Also, once you learn the process of getting web hosting, buying a domain, and mapping it to the server, install WordPress.

Also, if you're wondering where and how to learn all of this, I don't need to remind you that WPWhiteBoard has got you covered!

Miss: This point's negatives are for you to decide. It is totally up to you whether you want to crib or learn something that will impact your business/e-store/blog.

If you're not into any of it, then you might learn it to help someone build their websites. That sounds like a rewarding skill, right?


Improved marketing and ads control


Hit: As you get complete control, you can decide whether you want ads, how many ads, etc. With managed WordPress hosting, this is again a feature that comes with a cost. Also, every time you create a new post, it can be indexed by Google.

So, Google knows that and gets to know that okay, this website is regularly updated, let's push up its ranking, and voila, slowly your website starts ranking up! You may also avail of additional cool website features like live chats, which enable you to connect with current and potential customers better.

Miss: This is something that managed host providers can offer, but not all. Of course, it is in direct correlation to the subscription price.

Ps. This is not available with many managed WordPress hosting providers, but for self-WordPress hosting, you can get it via plugins.


Technical support


Hit: Yes, you will not find some dedicated support, just articles, manuals, etc. But you can leverage the WordPress community here. Post your questions, connect, and grow!

If you're thinking "it's just a community, I'll get a response in decades," you're 10000% wrong. Also, become a part of one of the largest communities in the world. #WordPress'ers'(Yeah, it sounds weird, but hey, respect the community, and who are we to judge?).

You don't have to believe me, believe what the great Nike tagline says-"Just Do It."
Miss: Yes, at first it'll be tough, and I'm not going to write something to cheer you up. Yes, it is beyond our mind's gasp at times. It all comes down to whether you want to learn it or not.

This would also be a perfect time for some more self-promotion, but hey, it's your job to read and learn. We can only write and get you the latest stuff, guides, tips, etc.!
So, what is the right WordPress hosting service for me?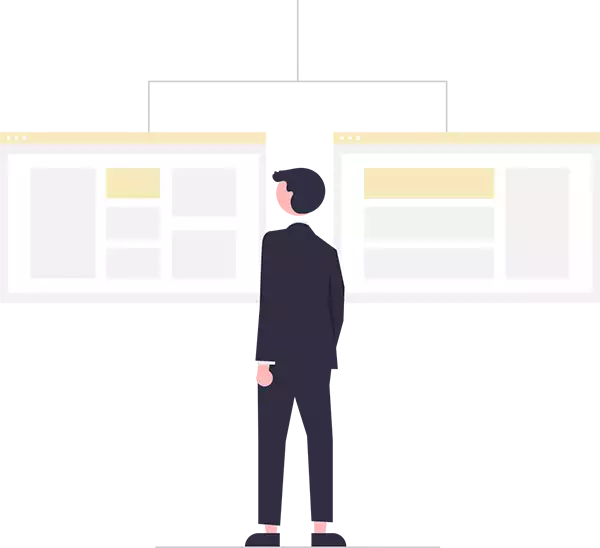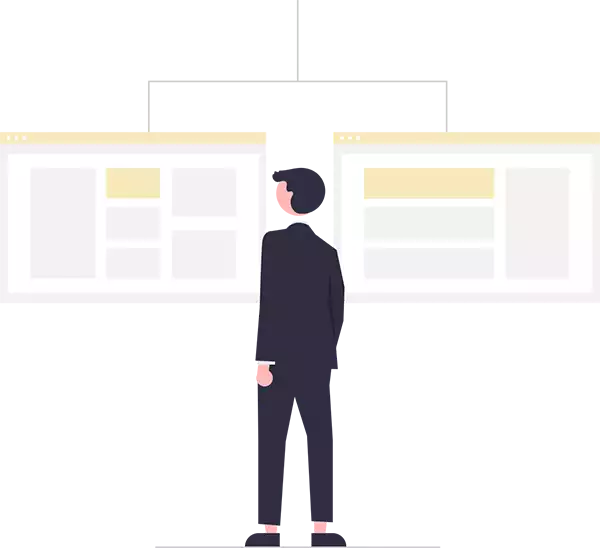 In the comparison above, I must have missed some details or gone over some points. Feel free to drop in a message or feedback, and I'll change or add the same (subject to the team's approval).
As we now know the difference between managed and self-hosting, which one should you choose, and why?
For those people who do not want to mess with the interface, want something readily available, and most of all, have some money (not some, but something big, not millions too, just get my point!). Managed WordPress hosting providers deal in exclusive services, and for exclusivity, you have to pay.
Apart from that, everything else works exactly as it does on the WordPress software. So, if you want a basic website or a custom one, and have everything else ready, such as content, products, services, etc., and just want to launch it online, managed WordPress solutions are the choice for you!
So, who should go with self-WordPress hosting? 🙋
If you are someone who wants every detail of your blog, online store, or website to be in your complete control, I'm not just talking about design and themes, but right down to its security, database management, backups, everything.
Yes, it is a lot for beginners at times (I must've said this a million times), but the learning curve is gradual, and when you learn, create, and earn, it feels like something extraordinary, doesn't it?
Also, this is one of the ways the internet actually provides a source of income. You can use this skill to create other people's blogs, websites, and stores too! So, if you want a touch-me-not, but I rule this page and space thingy, go for self-hosting.
One thing that you need to know is that everything WordPress hosting providers offer can be bought separately and merged into your self-hosted website. Why would you do that? Because it costs a fraction of what you pay to WordPress hosting companies.
What can I get separately that managed WordPress hosting providers offer? Either free or at a hefty discount
The SSL (Secure Socket Layer) certificate
Almost every website has one, even ours. The best way to check is if you see 🔒 right before the website's URL. Also, if the website has HTTPS or HTTP, HTTP stands for HyperText Transfer Protocol, and S stands for secure. SSL encrypts the secret talk between a web browser and a web server, so passwords, customer's card details, etc. remain safe from theft and attacks!
Another important factor to know is that SSL certificates come with grades. The higher the grade, the better the security and the higher the certificate cost!. Most managed hosts give you a certificate from Let's Encrypt. This certificate is free and provides your website with a basic level of security and threat assistance. Get your free SSL certificate here – Get an SSL certificate for my website.
CDN (Content Delivery Network)
This is very crucial, especially in today's time, where time is money and money is everything (sad, but it is the reality). Who wants to visit a slow website? A show of hands please. Even if you did raise your hand, I didn't see it, and I'm just going to take it as a no, because who wants to visit or surf a slow website? As I shared some stats earlier, your website needs to be fast to load and smooth like a criminal.
CDN is a service that can help speed up your website load time for visitors visiting your website at different locations across the longitude-latitude effectively.



Here's how CDN works:



Let's say your website's original server is in London, and your visitor is from Kuala Lumpur, Malaysia. Read this: Decoding WordPress from Scratch if you want to know who your users, visitors, and so on are.
So, every time your visitor hits refresh, their system (i.e., their PC or laptop) calls for data from the original location, i.e., London. So, the data is traveling at light speed, but there is a lot to fetch and load, like heavy images, videos, gifs, styles, fonts, etc., taking some more seconds due to distance.
What CDN does is that it creates a mirror of your website's static resources (images, CSS, Javascript, etc.) on every server that your CDN service has around the world. So the Singapore server hosting the mirror copy of your website will be off-loading all the required resources to the requesting visitor's browser, hence minimizing the load time.

This process happens instantaneously and offers faster and more reliable delivery of content. 🚀
Security and Safety
As I mentioned earlier, the level of security provided by managed WordPress hosting providers depends upon the plans you choose. The basic plan provides you with basic security, which is available on WordPress for free! All you need to do is download some plugins, and you can have the same amount of security.
Migration
This feature is offered by almost every managed hosting provider, but the reality is that migration can be done manually as well. Although the process is a bit tedious, especially for beginners.
Don't worry, there are a plethora of guides and step-by-step articles for WordPress site migration available.
Plugin Restrictions
A major point is that managed WordPress hosts do pose restrictions on some plugins and will uninstall them, no matter how many times you install them.
As the plugin might clash with the host's features, what they do is either ask you to uninstall it or remove it.
Backups
This is again one of the most compelling reasons to choose managed WordPress hosting. Backups are very important as they provide you with an added sense of safety in case of any data loss or security threats.
But this feature can also be availed free of cost on self WordPress hosting, you ask how? Plugins, of course. You get countless plugins, each offering varied features, so you can find the best one to fit your needs.
Parting Notes 👋
This should have cleared your doubts about which hosting to pick and which is right for you. I would recommend going for self-hosting because when it comes to the learning part, we've got you covered at WPWhiteBoard (All things everything WordPress, remember, right?). And if you are not much interested into your website, and want something ready to use, go for managed hosting.
So, the choice lies with you, my friend. If you want a hassle-free experience and are willing to pay for it, then my friend, managed is the way to go! But as you and your website, blog, and online store progress, self-hosting will prove to be fruitful in the long run.