The advent of block themes and full-site editing has brought a revolution to WordPress. Gutenberg has been pushing for more flexibility in blocks with each release. Gutenberg 12.9 has just launched, and it is a hefty package. That means we'll get a lot of added features, enhancing our usability and flexibility while using WordPress.
Gutenberg has been getting major feature updates and that too at a rapid rate. First with Gutenberg 12.6 with social icon labels, enhanced color controls, two new blocks, and more. Gutenberg 12.7 bringing group border control, multiple block selection, etc. Then came Gutenberg 12.8 with new webfonts (API), swift insertion of internal links, etc. Let's get to know some of the major additions of Gutenberg 12.9, and what change they bring for us.
Block Locking
Full-site editing gives more flexibility to editing blocks. There are some blocks like post content, classic, etc. that many themes would want locking. Alas! Your voice has been heard.
Here's how it looks: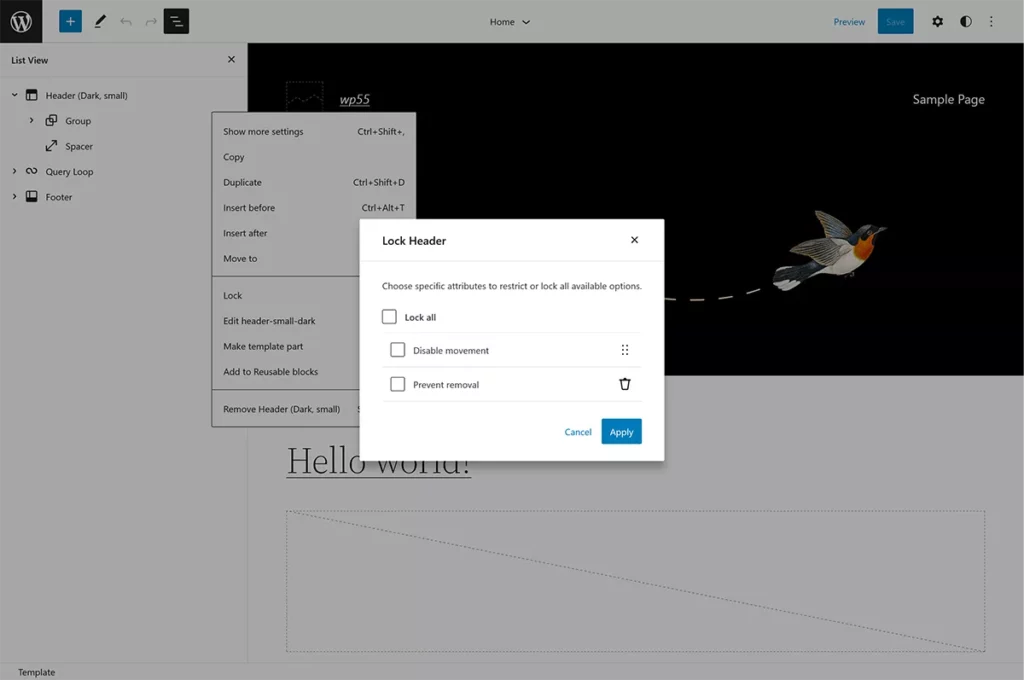 What a view!
On a website, content and images are important, but so is the space between them. Agree? There is something else about a neatly flowing website, with minimal eerie spaces in between. This adds to the beauty of the website and the overall user interaction.
Now, you can add no space to the "art gallery" like gaps in the gallery block, adding beauty and aesthetics to your website. This will allow you to build unique and beautiful layouts using our very own blocks!
I would love to show this to you, but the feature is broken on the 12.9 version. This will surely be fixed on 12.9.1, so until then, patience is the best virtue, my friend.
Templates! A lot of it.
Earlier, we had fewer options with the site editor, with a limited number of template types. Now, you get to create your very own templates for different pages, with different options.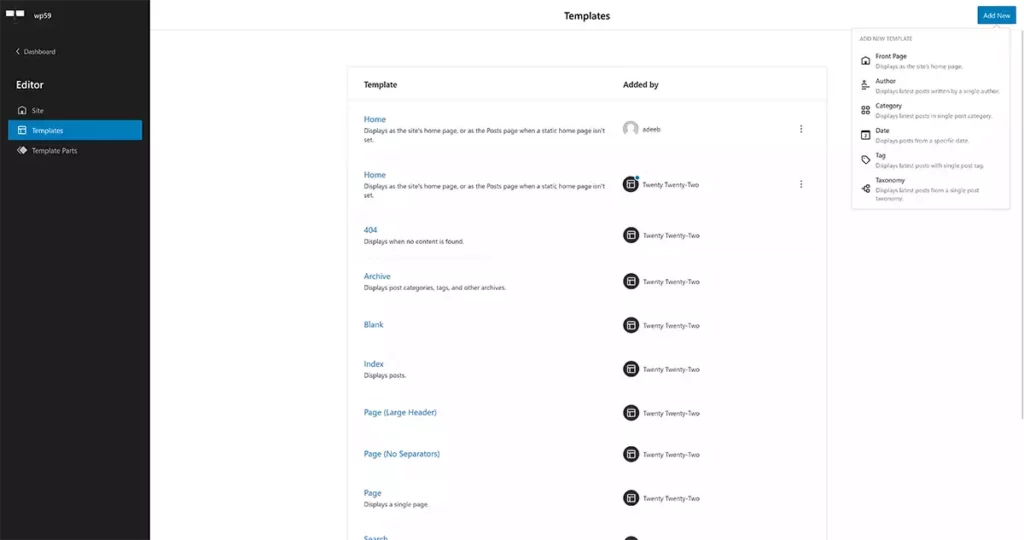 Additions for making Block themes easier to build.
It's easier to create your theme now. When you export a theme from the site editor, all theme files are included, as the export uses the theme's name for the theme bundle file. This is a big step towards creating new themes from the site editor, adding to the flexibility for developers, and users alike.
Also, you can include patterns in your themes. All you need to do is create a folder, just like we do for templates and parts. Thus, allowing you to create a pattern directory.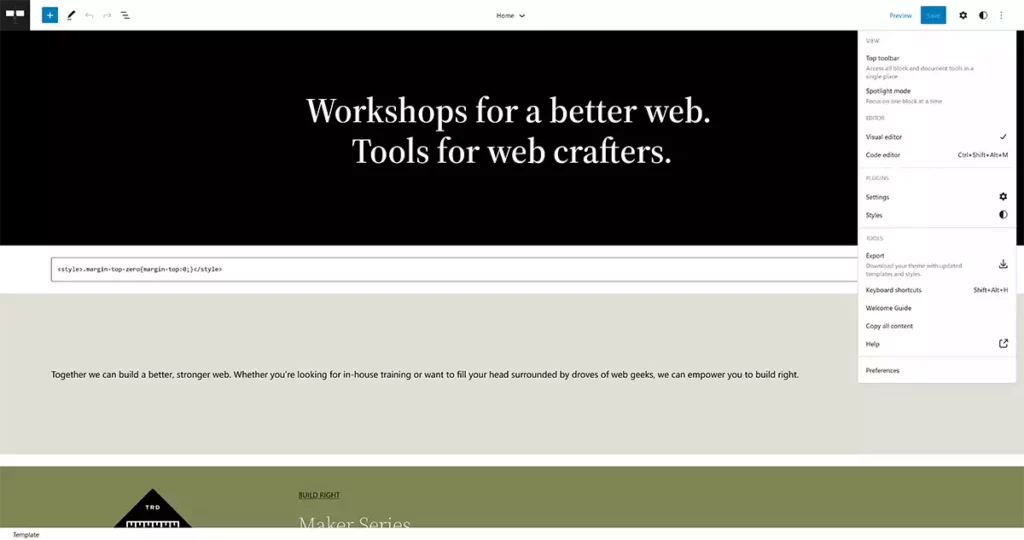 Notable mentions
With every next update, Gutenberg is evolving and making it easier for us to edit the site and posts. The latest update also makes the management of deeply nested block structures easier.
The list view also received an overhaul. Now you can have a multi-block selection by keyboard control (shift+home and end keys).
By the way, those deeply nested block structures within nodes? They come collapsed by default, to not overwhelm the overall structure and experience.
Adding colors now becomes much more accessible, with color codes visible while changing colors, adding to the user experience.
Another cool add-on is the custom date and time format. You also have many options to choose from. Also, accessibility takes a jump with the easy preview of a draft, and that too, right after saving it.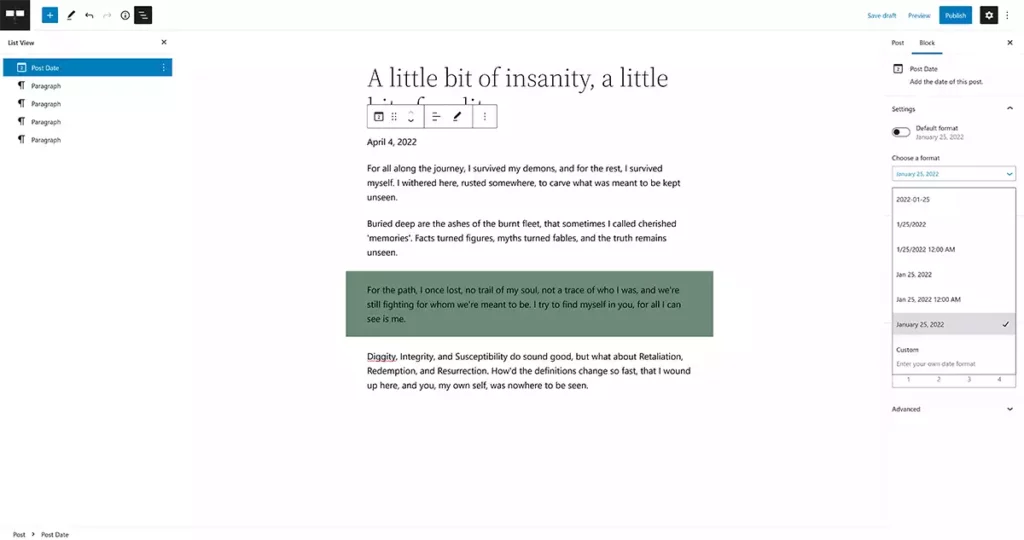 Takeaways
There are a lot of functionalities and features to take away from this big update. The accessibility and usability keep on improving, providing us with more design and editing options.
It's all props and credit to the developers and the team of Gutenberg for bringing such flexibility and usability to WordPress. Here's all the official information, about Gutenberg 12.9.
After using Gutenberg 12.9, you will notice a great change in the default settings and overall experience of the plugin. With many updates and interesting features in the update, it has become an exciting feat to see the rollout of the next version!