WordPress Gutenberg 13.8 is here with amazing features and functionality. Now, revamped with modern features, accessibility improvements, and redefined overall performance.
This update wouldn't have been possible without an amazing team of contributors, including two first-timers. The release also comes loaded with code quality improvements and bug fixes. The latest version is available in the plugin repository near you!
Revamped Quote block leveraging inner blocks
We saw great improvements in the Gallery block recently. Now, it's time for the Quote block!
With robust nested blocks API, shape the Quote block to your heart's extent. Now you can place any block inside the quotes. 💥
Fluid typography support
This feature has been in the pipeline for the past two years. Finally, we see it coming into the light. Fluid typography support allows themers (theme-creators) to define text size that can scale and adapt to different screen sizes.
This feature will greatly improve how we see content on different devices. All of them powered by WordPress!
Note: The feature is quite new and in its initial stages. The Gutenberg team is after your feedback and experiences, make sure you contribute.
Accessibility enhancements
The Gutenberg team is constantly enhancing the experience and accessibility of the Gutenberg plugin. This release comes loaded with iterative accessibility enhancements, improved and consistent labels, and tooltips across the Editor(s).
There is also an addition of keyboard-friendly yet clickable elements in the "Add template" modal.
Border controls for Image blocks
If you think the Gallery and Quote block received an overall revamp, add the Image block to the list too. Now leverage a full range of border controls, colors, styles, and widths. It will be exciting to see what creative humans at MOBA (Museum of Block Art) will come up with!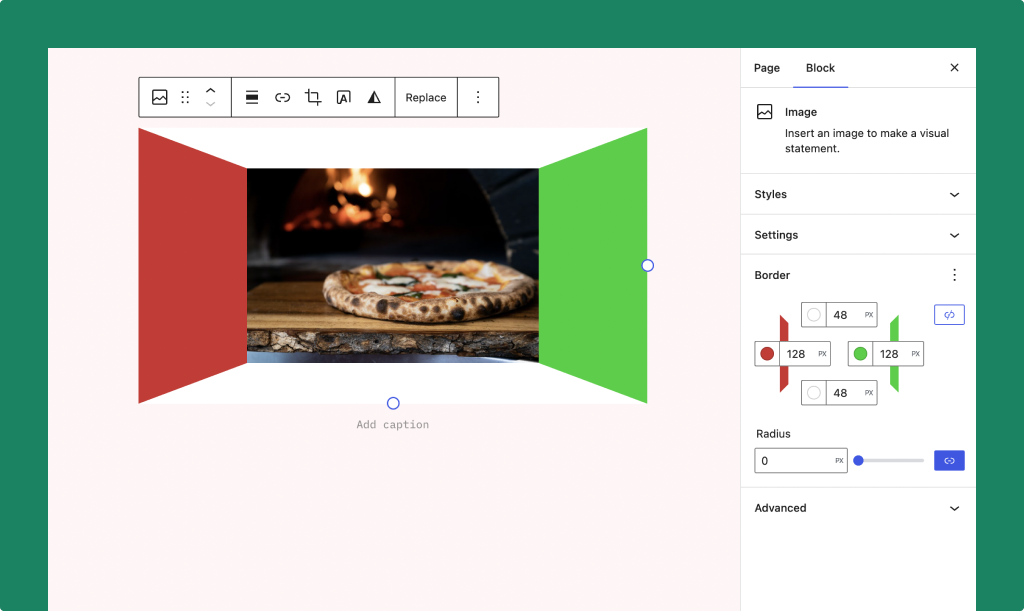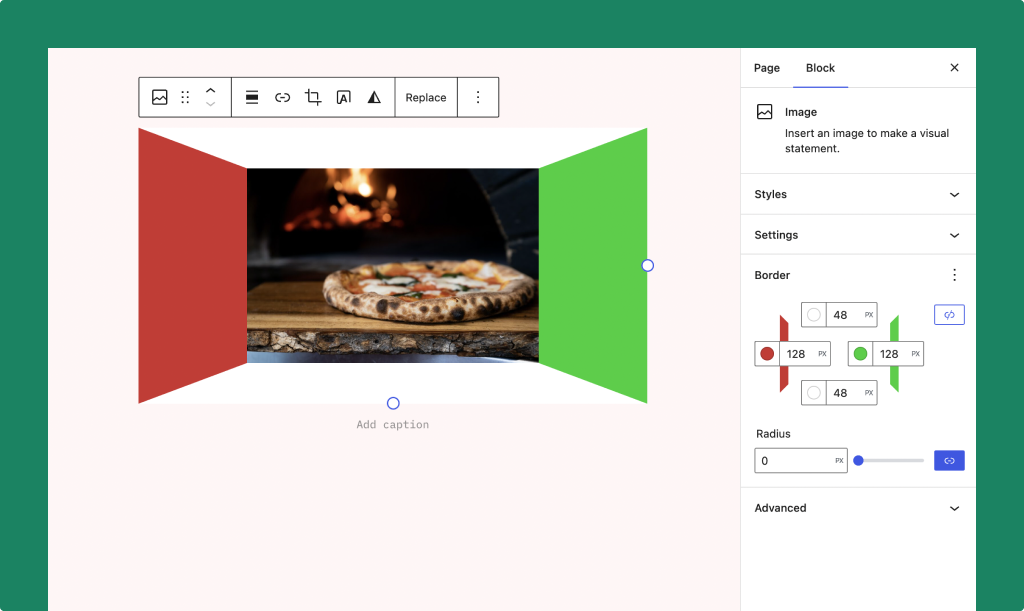 Template part UX improvements
Template parts are highly important for many themes. Gutenberg 13.8 brings more to the table allowing you to leverage variations and patterns. This will enhance the experience and provide more flexibility to the users.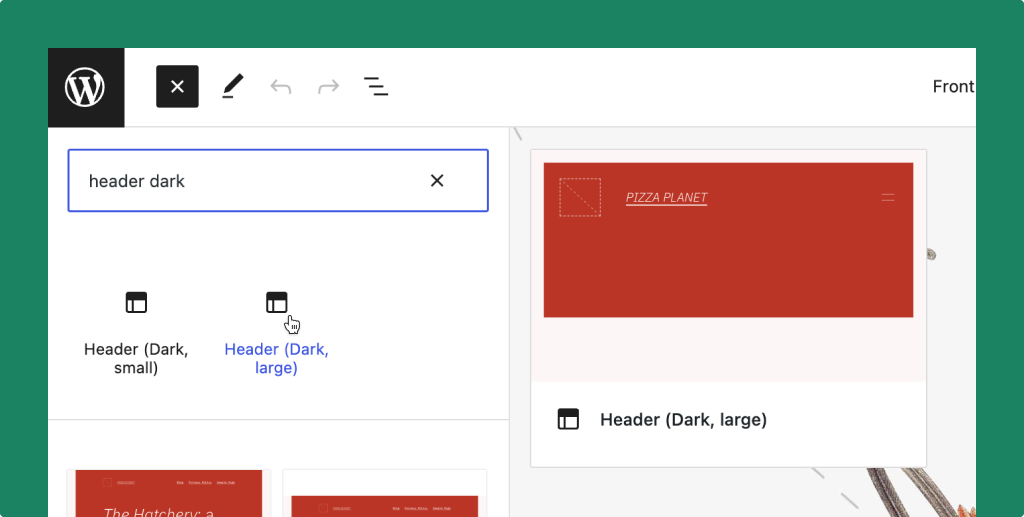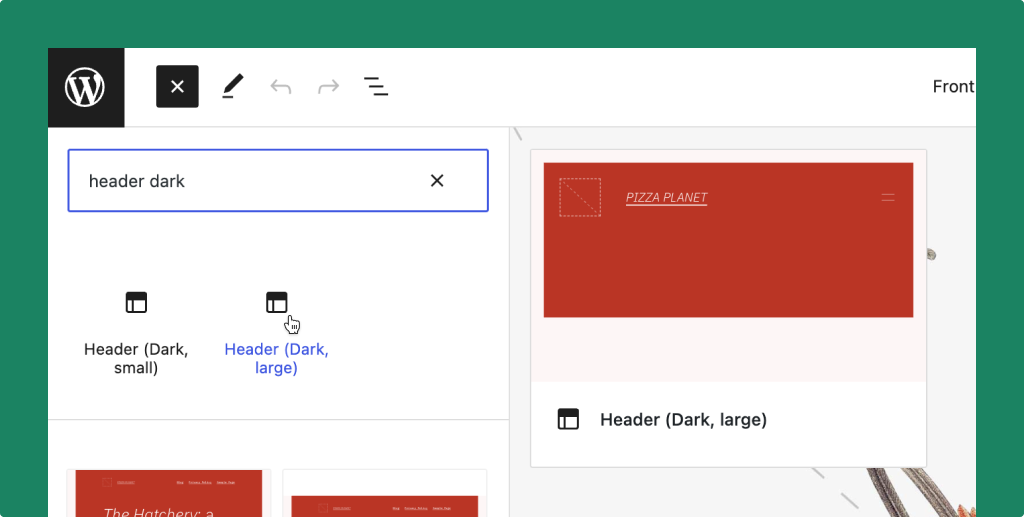 You can easily add 'Header', 'Footer', 'Newsletter Subscription' template parts. Unlock more with specific template part variations now available in the block inserter.
Searching for a new component is much easier now in the template parts replacement modal. Now, you can find just the right pattern for the block!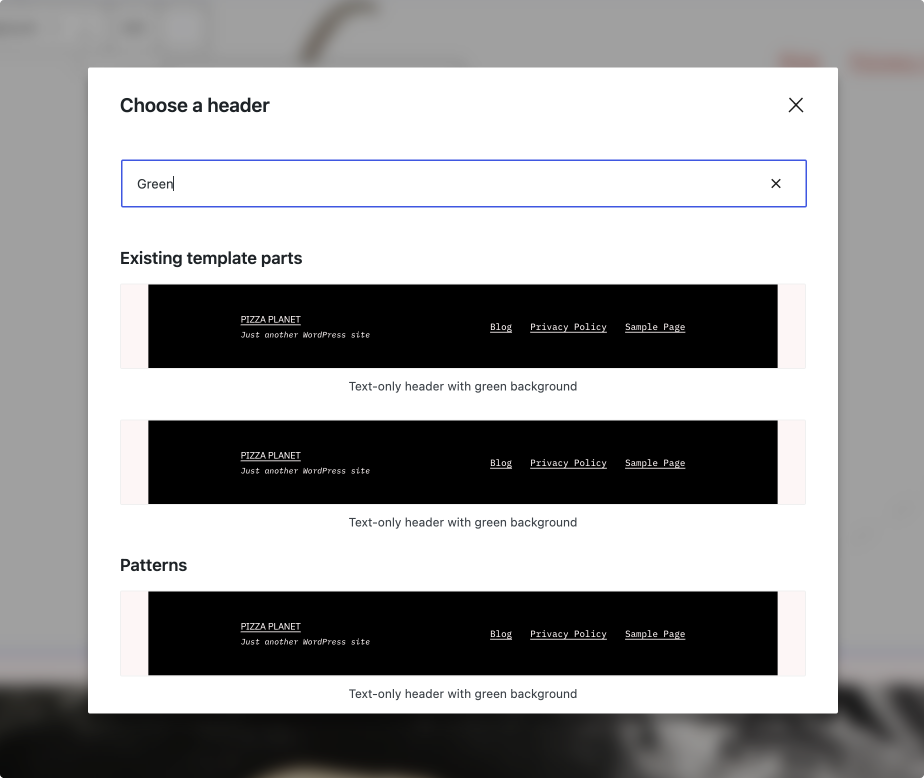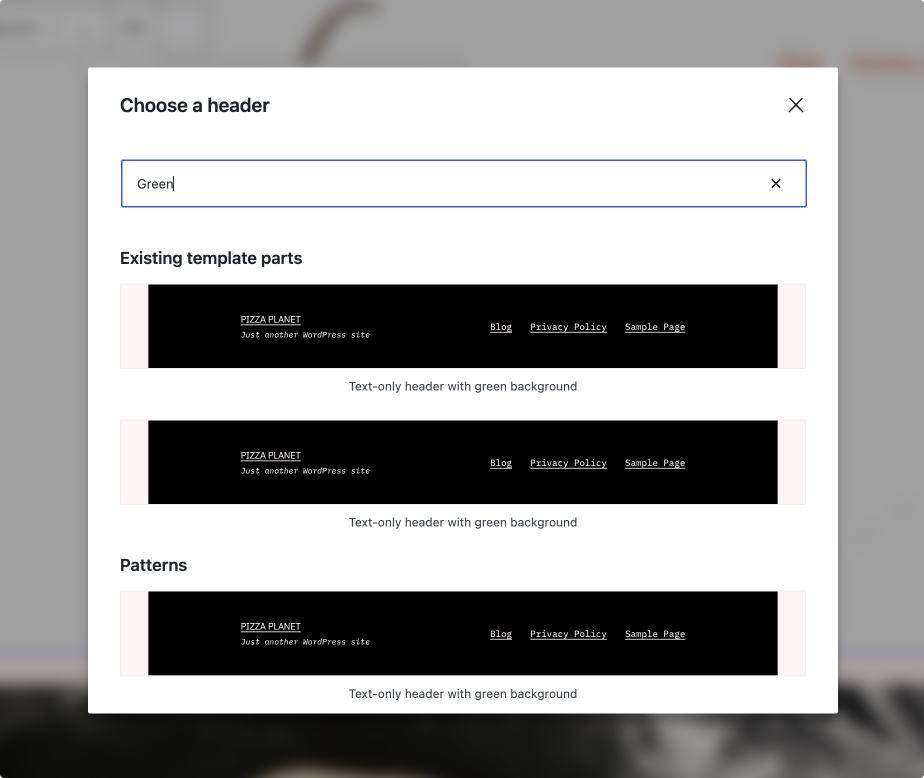 WordPress Gutenberg 13.8 — Our Take
The latest version of the Gutenberg plugin comes packed with a host of updates and feature add-ons. It will be interesting to see how WordPress core software will take these features, what will be added, and whatnot! Things pretty much look on track with the WordPress's Biggest Goals for the Year 2022, eh!
To know in-depth about the Gutenberg version 13.8, read here.
With the last update of this year WordPress version 6.1 under the works, all eyes are set on it. What will the WordPress version 6.1 look and feel like is still wrapped in a box of mystery, stay tuned for the latest updates and more!