WordPress Gutenberg version 13.0 officially landed last week. Gutenberg has been receiving back-to-back updates and has gathered unwavering attention of the community. Especially after the full-site editing, and block editor revolution, there is no stopping the chants of WordPress.
Now, let's delve further into the next Gutenberg update, the last one because another big update is on its way!
Display featured images on cover!
Featured image and its importance finally take precedence. With the updated cover block, you can click 'Use Featured Image', and voila, your featured image is here!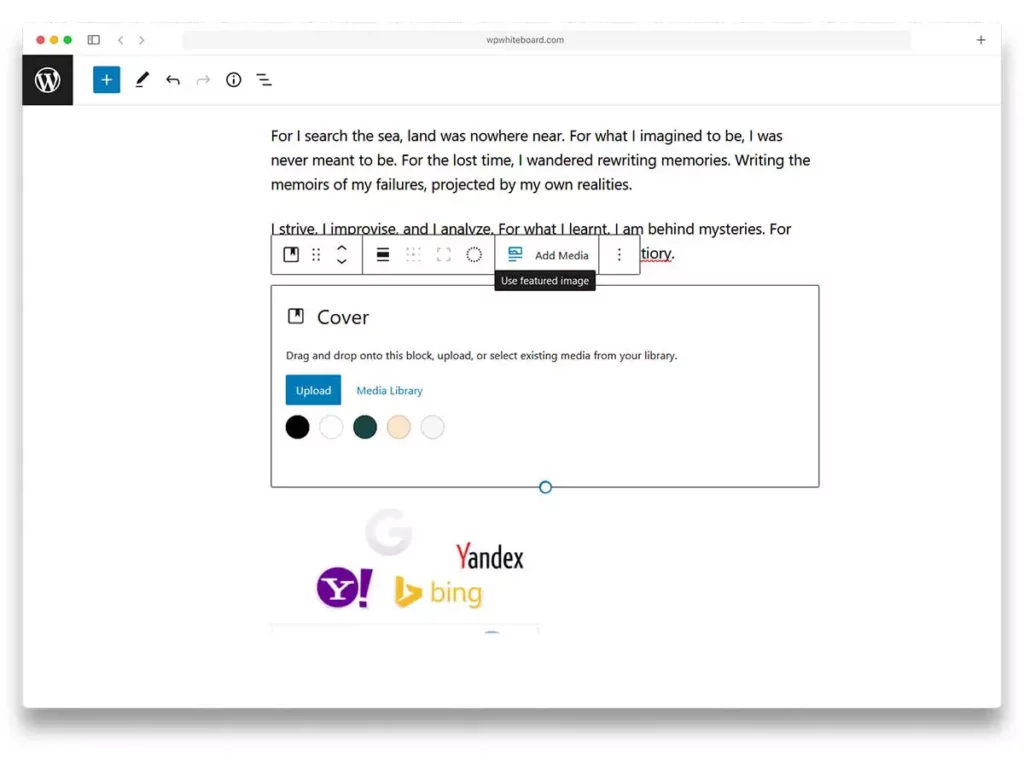 Navigation Block
Navigation block allows you text decorations such as underline, line-through, and also add link descriptions. The block now defaults to the first available menu when only one exists – no manual selection is now required.
Text selection
You now have the functionality to select text fragments from two different blocks. Earlier this was not possible, as you'd end up selecting the whole block(s). This allows blocks and texts to coexist, providing more usability and control.
This change pushes Gutenberg toward a more refined interface with a more intuitive editing experience.
Border control
Enjoy enhanced control over the most important thing around a text – border. Now, you can have a border that best suits your content and website.
Blank is the new design language
As we saw with the previous Gutenberg update, full-site editing takes the show with a swoop. Now, you can create build pages in no time with patterns.
Developers can register their <post-content> block patterns, and if proposed will become a part of the new page editor and the query loop block. For non-coding website builders, use the query loop to access these design options, and choose the perfect one for your website!
Layering blocks just got diversified!
With the previous Gutenberg update, we can select multiple blocks and transform them. This update takes it a notch ahead with the functionality to group blocks in a stack layout or row layout.
This brings an added sense of convenience and accessibility for editors. Another functionality of stack block is that it automatically adjusts to smaller screen sizes.
Highlights and until next time 👋
Whether you look for an organized website or a responsive layout, you don't have to make a choice now! As blocks get more functional and immersive, there is a very fine layer of complexity left, which will soon vanish!
Many other notable updates are a part of the WordPress Gutenberg 13.0 release. These updates are the major changes that will become the part of WordPress 6.0 core. Yes, WordPress 6.0 is around the corner, and the excitement is already beyond the breaking point.
Stay updated, stay connected, for interesting news and insights are headed your way!