WordPress Gutenberg 16.2 released on 12 July, 2023. This version of WordPress brings in features like Consolidated patterns block, Improvements to Footnotes, Vertical Text Orientation, and 50+ bug fixes. Let's explore these features in more detail.
Consolidated Patterns
Streamlining usage of reusable blocks and patterns has been a priority from the previous release, this version brings in a lot of enhancements within the Patterns section. To achieve this, The pattern sidebar now provides insight into a pattern's synchronization status through its "Details" section.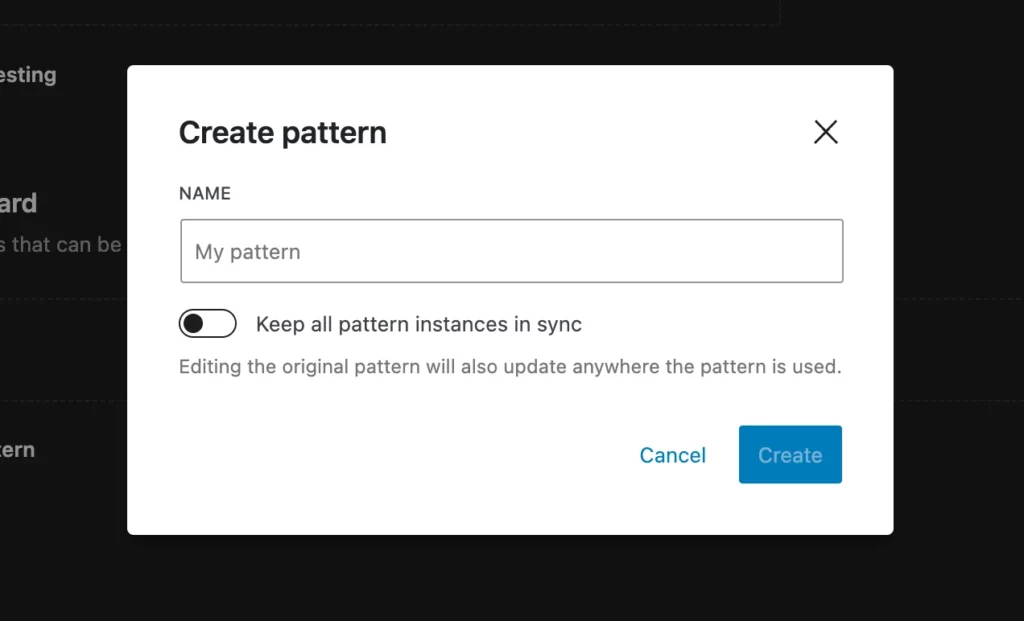 The pattern creation modal in the Patterns section now aligns with the one triggered from the editor. Additionally, the subsection previously labeled "Custom Patterns" has been aptly renamed as "My Patterns" and positioned prominently at the top of both the Patterns sidebar and the inserter.
Lastly, revamping of icons within the grid items in the library, clearly indicating whether a specific template part corresponds to a header, footer, or falls into the uncategorized category. These refinements aim to simplify pattern management and empower users to navigate and utilize the Patterns section with ease.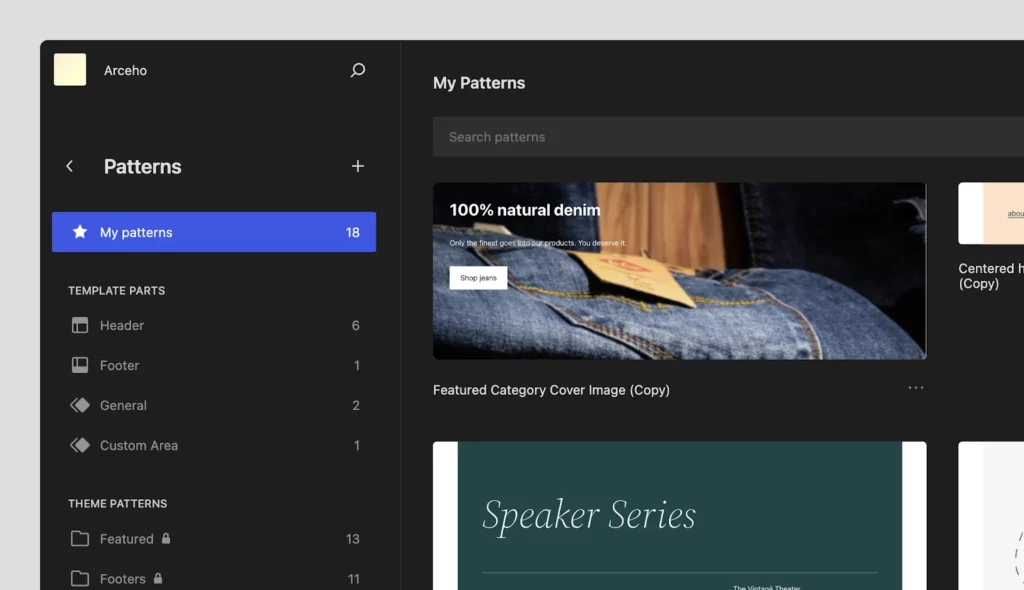 Footnotes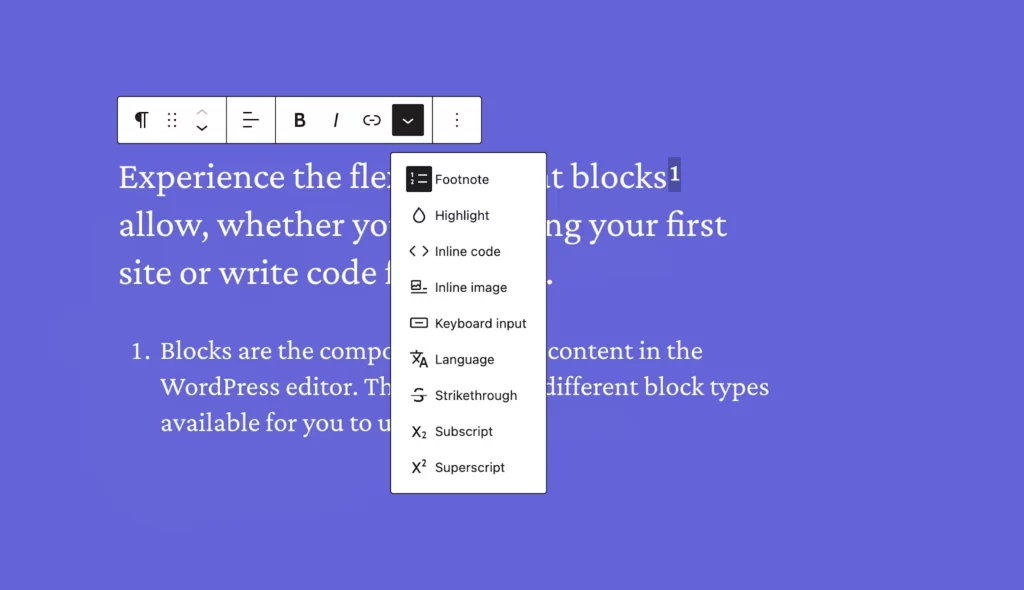 Gutenberg 16.1, introduced Footnotes. In this version, footnotes have undergone significant enhancements, receiving a series of bug fixes that have bolstered their reliability.
Users can now manually insert the Footnotes block, this makes it much easier to add Footnotes after deleting.
This improvement simplifies the overall process, making it much more convenient and user-friendly to work with Footnotes within the Gutenberg editor.
Vertical Text Orientation
With the latest update, themes have the opportunity to embrace options in text orientation. Found within a block's Typography settings panel, this feature unlocks the ability to write text vertically, revolutionizing the way content is presented.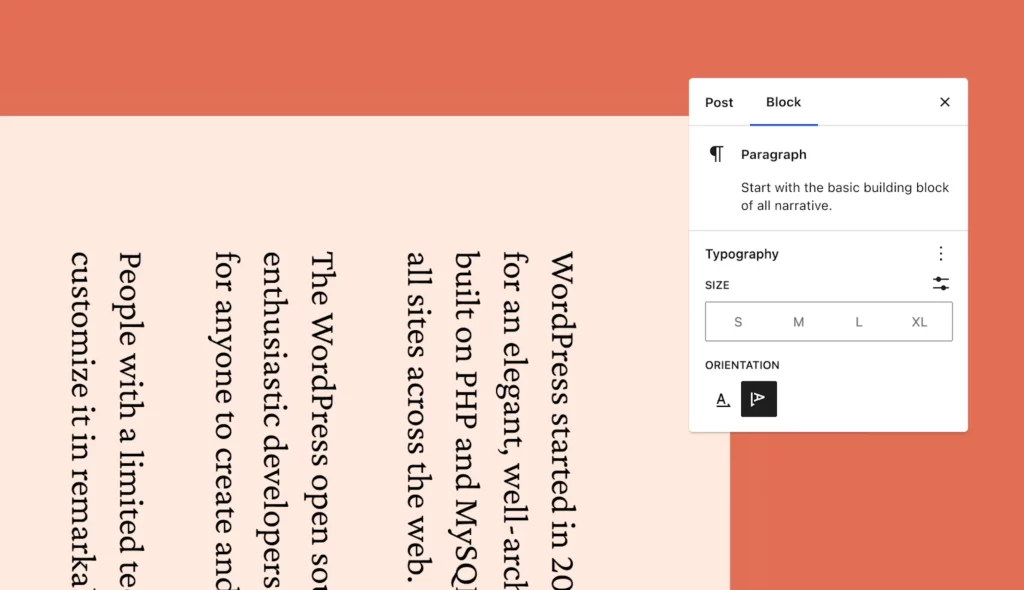 It's not just a mere stylistic choice; this innovation marks the first step towards comprehensive support for vertically written languages and opens up exciting possibilities for decorative purposes in website design.
Parting Notes
For a detailed list of all the enhancements and bug fixes in the WordPress Gutenberg 16.2 update, please refer to the full changelog available here.
Discover all the upcoming and recent Gutenberg updates.
As always, stay tuned for more interesting news, articles, resources, etc. Subscribe to WPWhiteBoard to get the latest updates and more!