WordPress Gutenberg 15.9 released on 31 May, 2023. This update includes a new command tool and user experience updates like Improved drag and drop, access to style variations in templates, wide align support to the code block, and improvements to block switcher. Let's explore these updates in detail.
Command Center
The swift user navigation is something that the Gutenberg developers have continuously worked on. To make the navigation even smoother, Gutenberg 15.9 introduced the command center. This was inspired from applications like Notion and Visual Studio code.
To access it, open the Site Editor and use the keyboard shortcut Cmd+k on Mac or Ctrl+K on Windows. The command center will pop-up. You can also add your own commands – document.
Your feedback is vital in refining and improving the Command tool. So, please leave your valuable feedback, to make the Command tool better.
Improved Drag and Drop
When you move blocks, you will now notice a visual indication that shows where the block will be placed. This improvement simplifies the process, making it more convenient and intuitive to rearrange the layout of your website.
Site view improvements
In template customization, you have convenient access to all the style variations and navigation menu through the sidebar. This enhancement offers a more streamlined interface for switching between different styles and menus, simplifying the process and providing a convenient way to make adjustments.
Wide align support to code block
This version of Gutenberg introduces the 'wide width' option to the code block. This helps you achieve more expressive, and cohesive design throughout the website.
To achieve this, open a page or post, insert a code block. Then set it to 'wide width' via the block toolbar.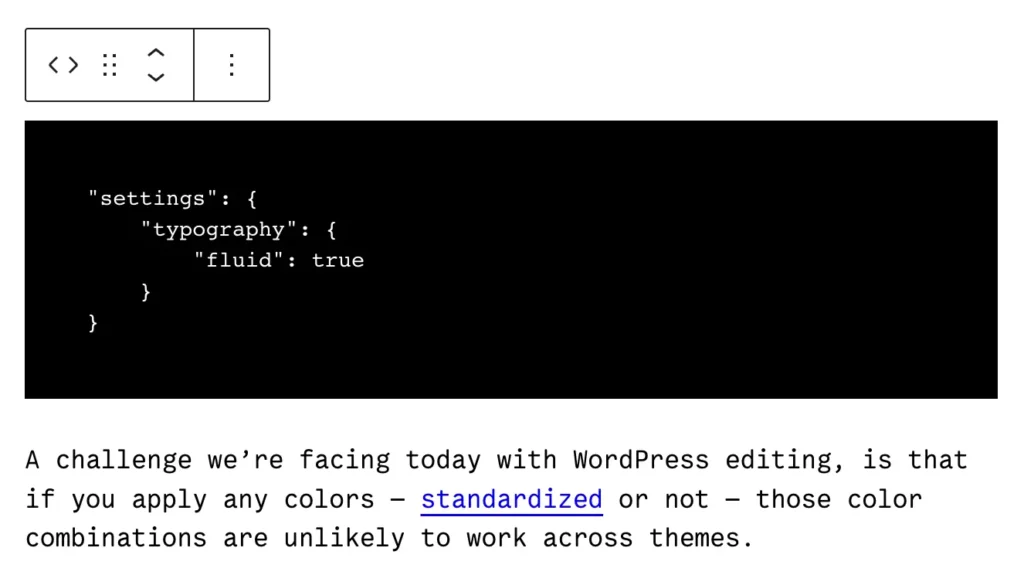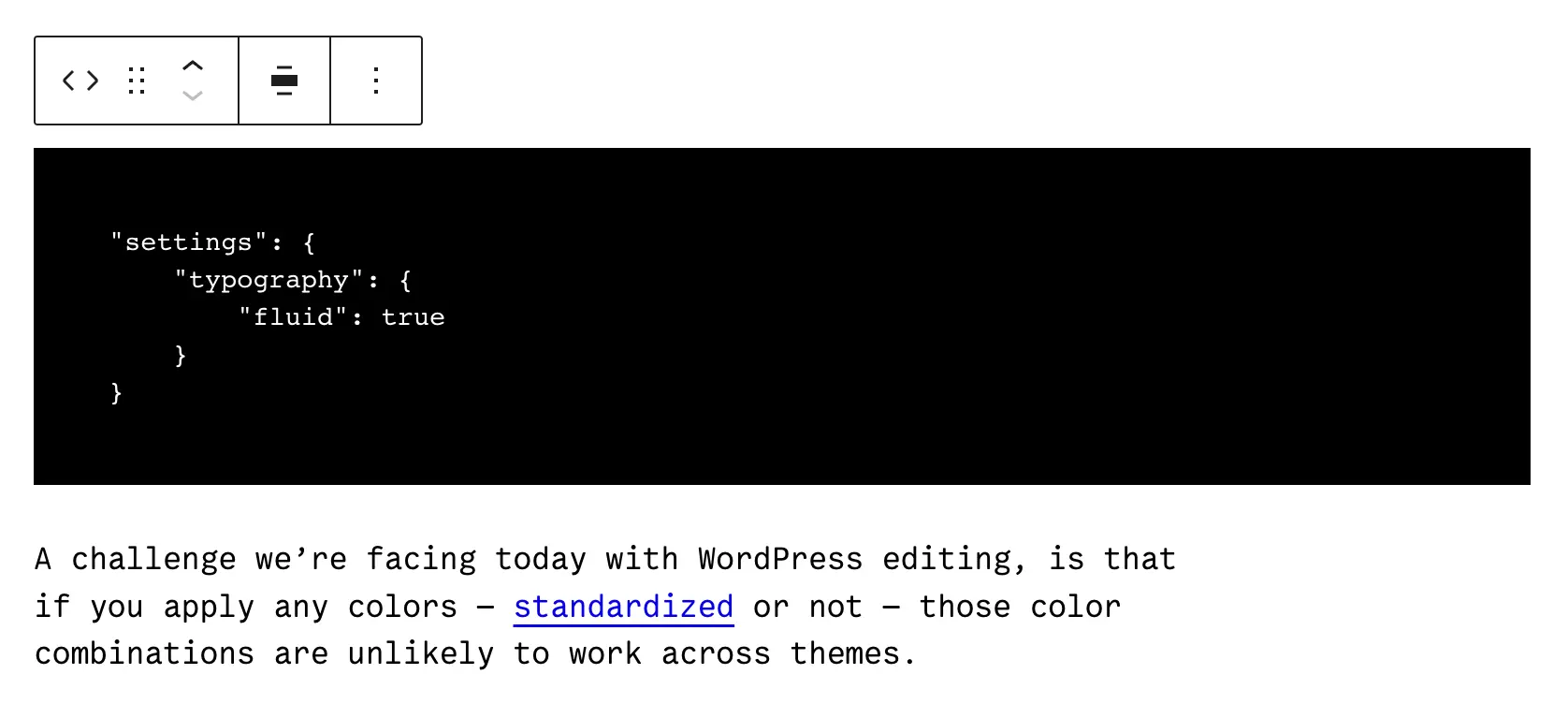 Added block variations in the block switcher
In this version, the transform block has been enhanced with the addition of block variation functionality. This feature applies to all blocks that offer variations, providing a preview to visualize how it would appear on the site.
Parting Notes
For a detailed list of all the enhancements and bug fixes, please refer to the full change log available here.
Discover all the upcoming and recent Gutenberg updates.
As always, stay tuned for more interesting news, articles, resources, etc., and subscribe to WPWhiteBoard to get the latest updates and more!