Gutenberg 15.2 released on February 22, 2023, and is available for download. If you have ever struggled with template editing, the struggle comes to an end with this version.
From intuitive controls to accessibility improvements, this update covers every corner of user requirements.
Edit templates and template parts fearlessly with revisions
This version gives the users the option to access the revision comparison screen. There was often confusion about how to revert changes to an earlier saved state or find out any changes when there was a slip of hand.
The revisions feature lets users easily go back to a previously saved version while making and editing parts of a template in the site editor. Ensuring that users can make necessary changes and modifications without fear of losing any progress made.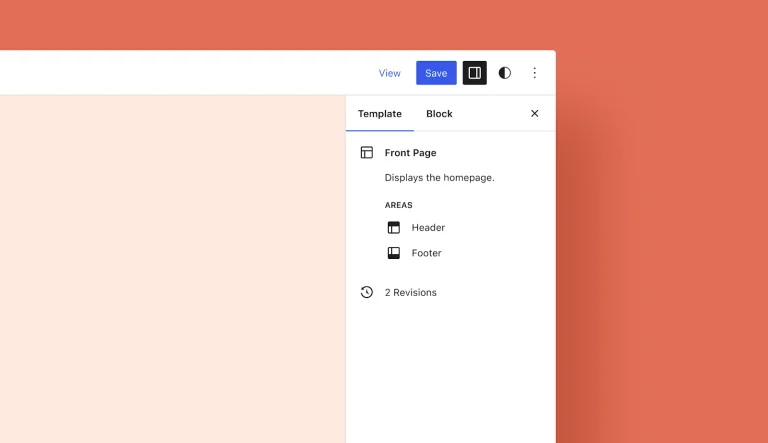 Enhancements to navigation in the Site Editor in Gutenberg 15.2
The flow to navigate through the site editor templates and template parts has been significantly improved. In the previous versions, users had to save multiple parts of the site individually, and required multiple clicks to return to the main WordPress dashboard.
This version enhances the user experience by making it easier for users to access templates, template parts, and the primary navigation menu without having to leave the site editor.
It introduces a new set of convenient buttons that enable users to save all changes across navigation, templates, and template parts with a single click.
It also introduces a new modal overlay that simplifies the process of selecting patterns when creating a new template. Users can now easily choose from a selection of patterns to start with. However, for users who prefer a minimalist approach, there is an option to start with a fallback pattern. This provides users with greater flexibility and choice in how they approach creating new templates.
Continued accessibility improvements in Gutenberg 15.2
Gutenberg has always been committed to making the editing experience better for all users. And it does the same with Gutenberg 15.2 by including improved labeling, optimizing the tab and arrow key navigation, and improvements in the hierarchy of headings.
Aspect-ratio for the featured image block
This adds an option to set the aspect ratio for images in the Post Featured Image block. This allows more options for controlling the size and proportion of the image without needing to explicitly set the width or height parameters.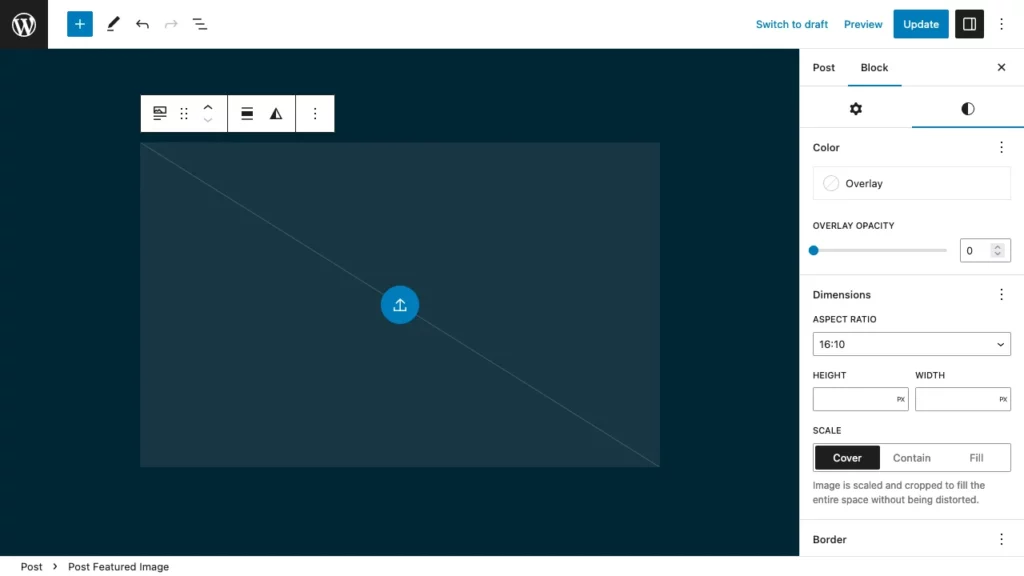 Added design control to button block in Gutenberg 15.2
The Button block now supports border color, style, and width as a part of ongoing efforts to bring more design controls to the core block. Adding greater control over button borders and allowing any borders configured via theme.json to be tweaked via global styles.
Now control the excerpt length with Gutenberg 15.2
Previously, there was no way to limit the length of automatically generated excerpts without code. This version limits the length of both user-created and automatically generated excerpts.
Parting Notes
As new features are regularly added, the block editor is continuously improving in terms of flexibility, functionality, and user experience. You can explore all the recent and upcoming updates for Gutenberg here.
Additionally, the change-log section highlights various bug fixes and improvements.
To stay up-to-date on the latest news, articles, resources, and more, consider subscribing to WPWhiteBoard. Keep an eye out for exciting updates in the future!