Announcement time 📢! Gutenberg 14.4 was officially released last week. It comes packed with features like distraction-free writing, enhanced navigation, improvements to Fluid typography, and much more.
This might be the last Gutenberg update in WordPress 6.0, as WordPress 6.1 is just around the corner.
A fun fact before diving into the article: Johannes Gutenberg invented the printing press in the 1440s and this version of WordPress is 14.4.0.
Focused writing
The long-awaited Distraction-free mode is here. Now, you can concentrate and focus on your content without any distractions. This feature hides the sidebar and toolbar, leaving your content to take the center stage.
Effortless Navigation and Visual Improvements to the Inserter
The categories and the previews for patterns are now easier to navigate with the new split-view design. This design splits the view between categories and patterns, aiding the users in discoverability.
This enables you drag and drop patterns from the preview pane to canvas.
Add image captions from the block toolbar
Now, you can easily add or remove captions for an image with the help of the block toolbar.
Ability to lock editing in the Navigation blocks
Gutenberg 14.4 provides an additional option to lock editing in the navigation block. It restricts the ability to edit content on its inner blocks like links and submenus.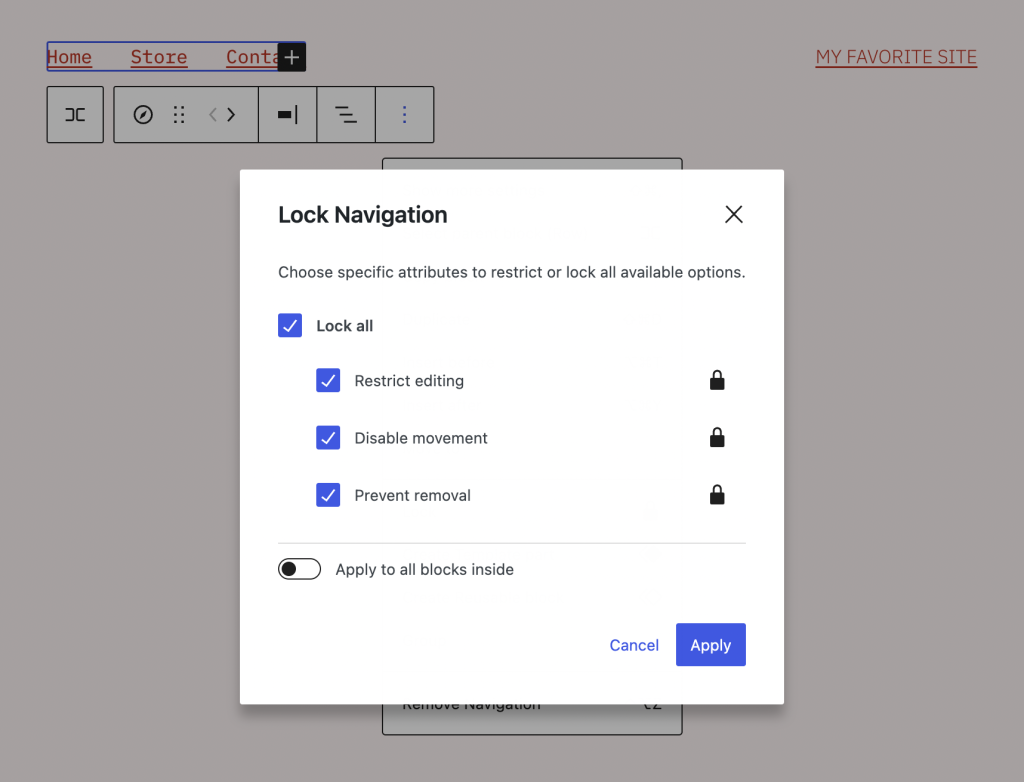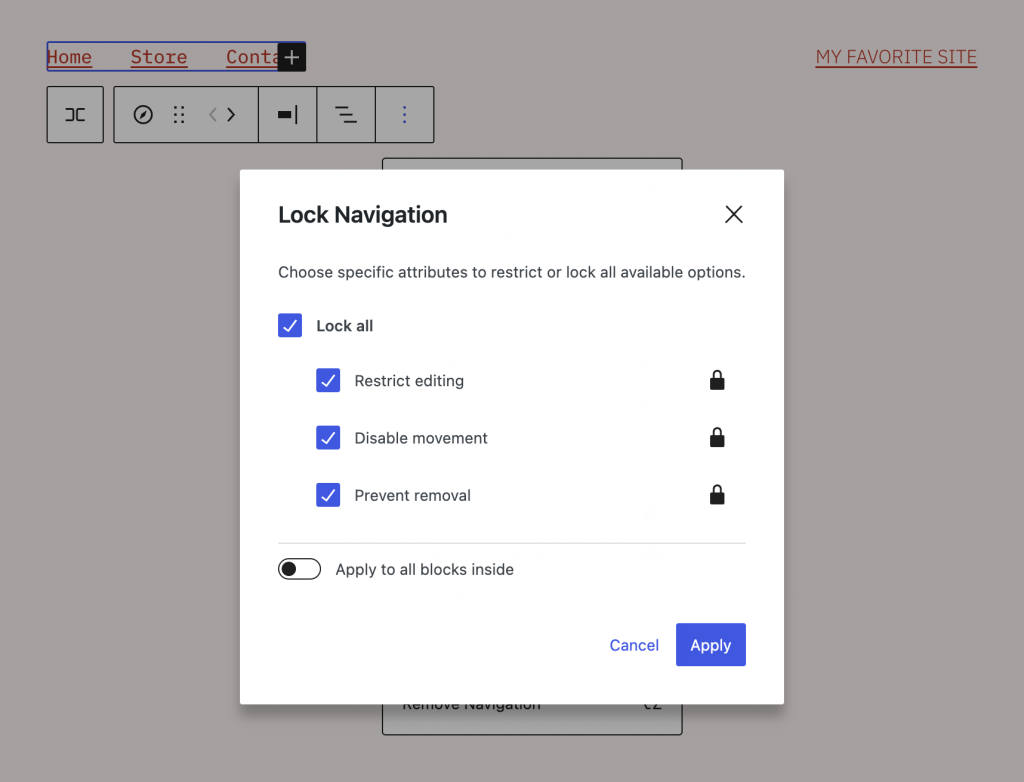 Parting Notes
The block editor is becoming more flexible, functional, and immersive as new features are added regularly. Explore all the recent and upcoming Gutenberg updates.
You can read in detail about more improvements and bug fixes that were made in the changelog. You can also read October Roundup to know about every WordPress news and updates in the last month. As always stay tuned and for more interesting news, articles, resources, etc. and subscribe to WPWhiteBoard to get the latest updates and more!
Stay tuned! Goodbye