A lot is going on in WordPress! First, it was the much-awaited 5.9 Joséphine release, and now Gutenberg version 12.6. The works are underway for WordPress version 6.0, stated to be the next major release of this year!
Before I get distracted, let's come back to Gutenberg version 12.6, released on February 17th, 2022. Yes, a little late to the party, but I had to test it and get to know it better before putting our team's collective opinions up on our page.
So, Gutenberg's next release was awaited owing to WordPress 5.9's featured full-site editing, block themes, and more. Let's get to know what the new update is about and where Gutenberg is heading.
Social Icon Labels. 📰
With Gutenberg 12.6, we get social icon labels, right in the post editor. The option to show text labels via the social icons block provides added flexibility to the user. This option was earlier displayed to screen readers. Now, it becomes more accessible to users, with labels!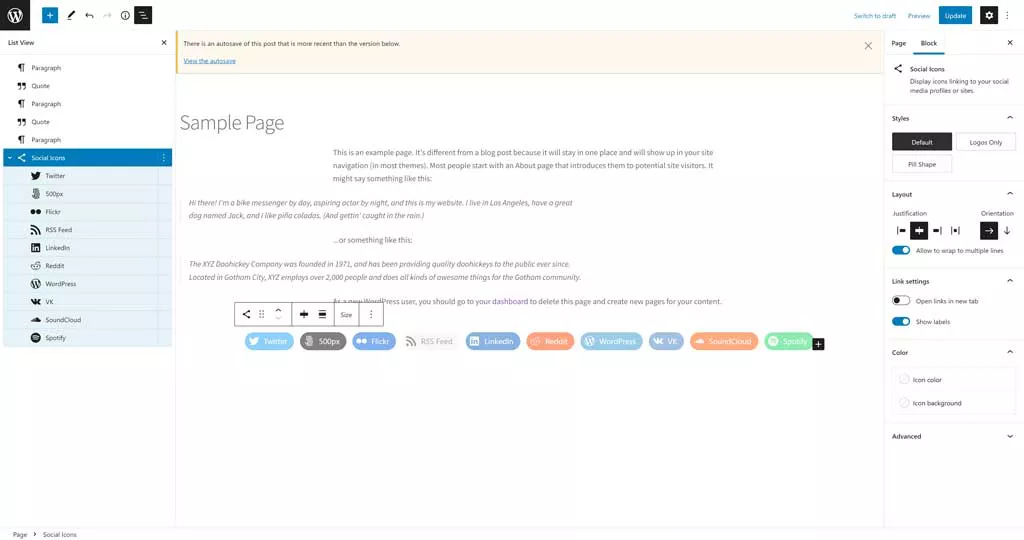 This is subjected to a variety of design changes and creativity. Before we move on, a big shout out to WPTavern's team for creating an open ticket for the core. Kudos and sincere praise to Nick Diego for creating a patch and moving to version 12.6!
Opinion: Personally, this feature, with its design flexibility, was much needed, and has surely been one of the most welcomed changes in Gutenberg 12.6.
Enhanced color controls and a new Color Panel!
There is a change in typography tools and broader controls for using the ToolPanel component. This change was earlier witnessed in Gutenberg 11.9 and Gutenberg 12.2. Also, there is the addition of a color sidebar to the ToolsPanel.
The addition of colors to text, background, and links spread over different contexts ensures a unique and alluring site design experience. Also, the addition of colors falls in sync with design thoughts, adding to the experience and overall look and feel of the website. The core blocks have been inspected and have received upgraded default color options.
Opinion: It looks good and provides an added feature to the list. It is worth a try on your website.
Welcome to two new blocks! 🎁
Gutenberg 12.6 adds two new blocks: Post Author Biography and Read More. The "Post Author Biography" block provides separate components to provide more flexibility to the user.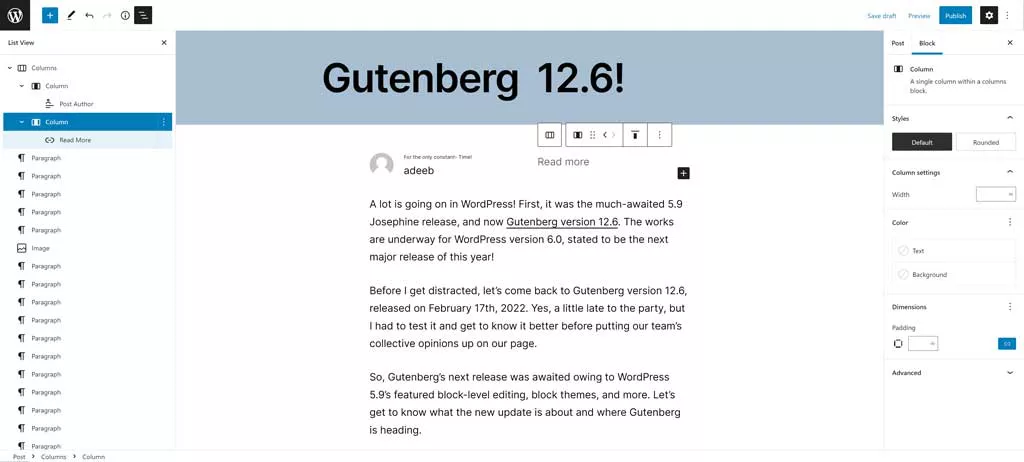 The "Read More" block provides a simple way to link to a single page or post within the Query block.
Opinion: It enables one to have a more personalized touch to their posts. You can add information about the author or the post.
Magical blocks that maintain styles.
One big constant with each update is enhancing block transforms. Gutenberg 12.6 maintains some styles like color and font when transforming blocks.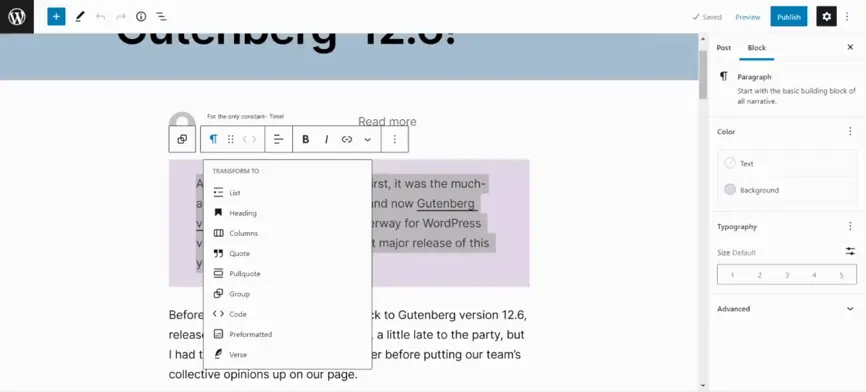 The addition of new block transforms such as Tag Cloud to Categories, Calendar to Archives, Paragraph to Code, and Group to Row variation.
Opinion: This is from a creator and designer's point of view! It is highly appreciated. The transforming blocks add a sense of control over the post and what goes in it, especially how it goes!
Error boundary for plugin exceptions. ⚠️
There is a quick way to resolve plugin issues with Gutenberg 12.6, with errors displayed at the top of the editor, indicating which plugins are causing the issue(s).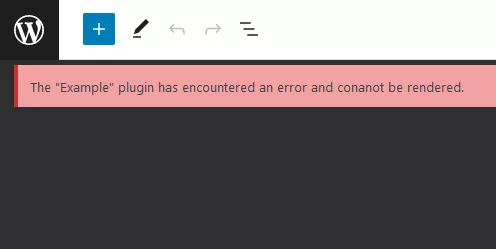 The new error boundary protects the editor against plugin issues, making the editor robust. This feature minimizes the potential impact of malfunctioning plugins when editing.
Opinion: As it is said, a warning is always nice, and very much appreciated.
Iterative polishing of the loading states.
Streamlining a block's loading state has been a part of previous releases. The loading state in Gutenberg 12.3 was reduced to a spinner, and with Gutenberg 12.6 it goes a step ahead with an update to the spinner design.
Opinion: Umm, yeah! I guess so 🤔
Conclusion
There are a lot of changes headed our way, first with full-site editing, and now with Gutenberg. These new additions are surely going to open doors for new changes and innovation. So, get prepared because this year is just begun, and a lot of interesting developments are headed your way!